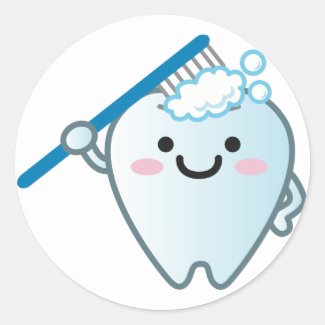 I've recently been on a quest to find a laboratory that does RDA tests for toothpaste to find the Relative Dentin Abrasivity of different brands of toothpaste. This was my second port of call after writing emails to companies asking for their RDAs, but discovering they have not conducting this test for their product.
Searching the web has shown me that information about how to find a lab that has an RDA testing service is not at all easy to find, which is why I wanted to share my findings here.
I used Google to search for scientific papers that involved measuring toothpaste RDAs, and then I wrote to the researchers to ask them if they could help me with finding where I could get this test done.
I received three helpful responses from labs who perform this test. Here is the information I have been provided with:
Places that do the tests: Some universities and some clinical labs
Cost: It depends on the lab:
- One clinical research lab gave an informal quote for £1,600 (approx $2,100)
- Two university labs gave a quote of upwards of £4,000 (GBP) or $5,300 (USD) per toothpaste test.
Because of the high cost, often legal contracts are required to be signed in order to do the test.
Timeframe:
The timeframe of testing is lengthy:
- Contracts need to be signed months before tests can be run;
- Many labs run tests at a particular time of year, so only do tests in, say, September-to-December, so if you want a test done in May, you would have to wait to the next run of tests the following September.
- Sending and preparing the samples for testing can also take a few months;
- And then the results of the test will only be available several months after testing too.In all, between asking for the test and getting the results it can take many months and up to a year.
In case you're curious, this is what the toothbrushing machine used for RDA tests looks like (seen from about 20 seconds into the video):

For citizens like me who are interested in dental health and want to confirm the abrasiveness abrasive level of their toothpastes for healthy, happy teeth, if shelling out over £1000 is outside your budget, I would suggest: it is definitely easier to email the toothpaste company and ask for their RDA values rather than get the testing done yourself, and if the company does not have an RDA value, using a different brand that can provide you with this information would definitely be the easiest path to take.
* * *
There is also another way to estimate RDA / REA, or at least a way to get a feel for abrasiveness levels of a toothpaste, without getting the official test done, and that involves 3 magic words:
Mohs Hardness Scale.
Mohs Scale of Hardness is a scale of 1-10; where 1 is soft like candle wax (well, almost: The official Mohs scale figure for candle wax is actually: 0.5-0.6), and 10 is the hardest material, diamond. If you know the hardness level of tooth enamel and dentine, and the hardness level of the abrasive ingredients in your toothpaste, you can get a rough idea of how abrasive your toothpaste formula is. Because when a material is harder than teeth, it can scratch, abrade and damage them, and materials softer than teeth will be far less likely to abrade them (though they can still abrade away the softer plaque, which is what abrasives in toothpaste are there to do).
Here's the all-important data for you:
Material
Mohs Hardness Number
Tooth enamel
4.0 – 5.0
(rarer, some sources say 3.5)
Tooth dentine
3.0 – 4.0
(rarer, some sources say 2.0-2.5)

(side note: I wonder if the hardness value of teeth varies depending on how healthy your Vitamin D3, Vitamin K2, Calcium, Magnesium and Collagen levels are)

Common abrasives in toothpaste:
Salt
2.0 – 3.0
Sodium Bicarbonate
2.5
Dicalcium phosphate dehydrate
2.5
Calcium Carbonate
3.0
Ground seashells
3.0
Hydroxyapatite
4.0 – 5.0
Zinc oxide
4.0
Zinc carbonate
4.5
Hydrated silica
Figures variable:
2.5 – 5.0
5.0 – 7.0
depending on source
(Titanium dioxide, sometimes listed as CI 77891 – a carcinogen often found in toothpastes as a whitening agent rather than as an abrasive)
5.5
Silica
6.0-7.0
Alumina
(Side note: possible increased risk of Alzheimer's with use of aluminium salts like this one)
9.0-9.5
From this table we can understand that Silica is a lot more abrasive on teeth and can absolutely scratch and strongly abrade the tooth surfaces because it's harder than enamel and harder than dentin.
On the other hand, Calcium Carbonate, Sodium Bicarbonate and Sea Salt have a lower hardness than teeth so these would not be able to strongly abrade the tooth surfaces (although it's possible that if you look closely at a microscopic level, they may have some microscopic abrasive effect). Particle size does affect abrasiveness, but even large sized particles that feel crunchy and gritty, if they're made of a material that's softer than teeth, they may potentially still be gentler on your teeth than finely ground-up, smooth-feeling Silica. (Note: I'm not 100% sure on this particle-size vs particle-hardness issue – can large soft particles be more abrasive than small hard particles? please let me know in the comments below : ) )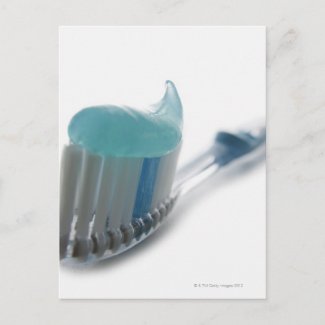 From the time I spent examining RDAs and ingredients lists I observed a trend where toothpastes containing Silica tended to have an RDA over 80, and toothpastes without Silica, containing only Calcium Carbonate and/or Sodium Bicarbonate tended to have RDAs lower than 70.  This is not a hard and fast rule, just what I observed from the handful of toothpastes I looked at.
-
So if you can't afford an RDA test, look at the ingredients list, and the order in which the abrasives are presented on the list. The items at the beginning of the list are found in largest amounts, and at the end of the list are the ingredients found in small amounts. So if the first ingredient is Silica, that toothpaste is likely pretty abrasive, but if Silica is the last thing on the list, it's likely the Silica is in such small amounts that the toothpaste is less abrasive. If you want a toothpaste with ingredients that are least likely to abrade teeth, then perhaps avoiding Silica altogether and going for abrasives that are softer on Mohs scale than teeth is a pretty safe way to go.