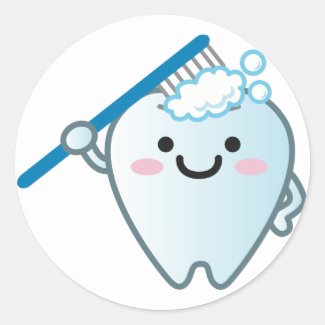 I've recently been on a quest to find a laboratory that does RDA tests for toothpaste to find the Relative Dentin Abrasivity of different brands of toothpaste. This was my second port of call after writing emails to companies asking for their RDAs, but discovering they have not conducting this test for their product.
Searching the web has shown me that information about how to find a lab that has an RDA testing service is not at all easy to find, which is why I wanted to share my findings here.
I used Google to search for scientific papers that involved measuring toothpaste RDAs, and then I wrote to the researchers to ask them if they could help me with finding where I could get this test done.
So far I have had two helpful responses from labs who perform this test. Here is the information I have been provided with:
Places that do the tests: Some universities and some clinical labs
Cost: It depends on the lab:
- One clinical research lab gave an informal quote for £1,600 (approx $2,100)
- One university lab gave a quote of upwards of £4,000 (GBP) or $5,300 (USD) per toothpaste test.
Because of the high cost, often legal contracts are required to be signed in order to do the test.
Timeframe:
The timeframe of testing is lengthy:
- Contracts need to be signed months before tests can be run;
- Many labs run tests at a particular time of year, so only do tests in, say, September-to-December, so if you want a test done in May, you would have to wait to the next run of tests the following September.
- Sending and preparing the samples for testing can also take a few months;
- And then the results of the test will only be available several months after testing too.In all, between asking for the test and getting the results it can take many months and up to a year.
In case you're curious, this is what the toothbrushing machine used for RDA tests looks like (seen from about 20 seconds into the video):

I will update you if I discover any labs that offer this service in a more layman-accessible way for citizens like me who are interested in dental health and want to confirm the abrasiveness abrasive level of their toothpastes for healthy, happy teeth. In the meantime, I would suggest: it is definitely easier to email the toothpaste company and ask for their RDA values rather than get the testing done yourself, and if the company does not have an RDA value, using a different brand that can provide you with this information would definitely be the easiest path to take.
-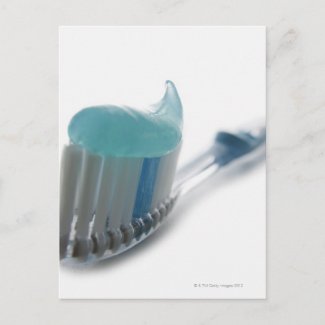 Just to put it out there, brands who haven't had their RDAs tested and who I'd really like to know their RDAs are:
YoungLiving toothpastes including Thieves AromaBright, Thieves Whitening & KidScents
Miessence toothpastes: Email correspondence said all their toothpastes have an RDA of "7″, but this seems too low to me especially considering their toothpastes have a whitening effect and are grainy in texture.
Kingfisher toothpastes: This British company has great ingredients in their tooth paste but since the UK does not require RDA testing they have not had it done.
If you have any information on the RDAs of the above brands, or any information on where you can get a toothpaste's RDA measured at a more affordable price in a shorter timeframe, please do leave a comment below to let me know.